After a full year of remote working, it is time to head back to the office. What better way to kick off working in the office than throwing a memorable party for your office colleagues? Studies have shown that get-togethers in the office go a long way in boosting morale and strengthening relationships at work.
So here's how you can host a surprise party for your colleagues and impress everyone.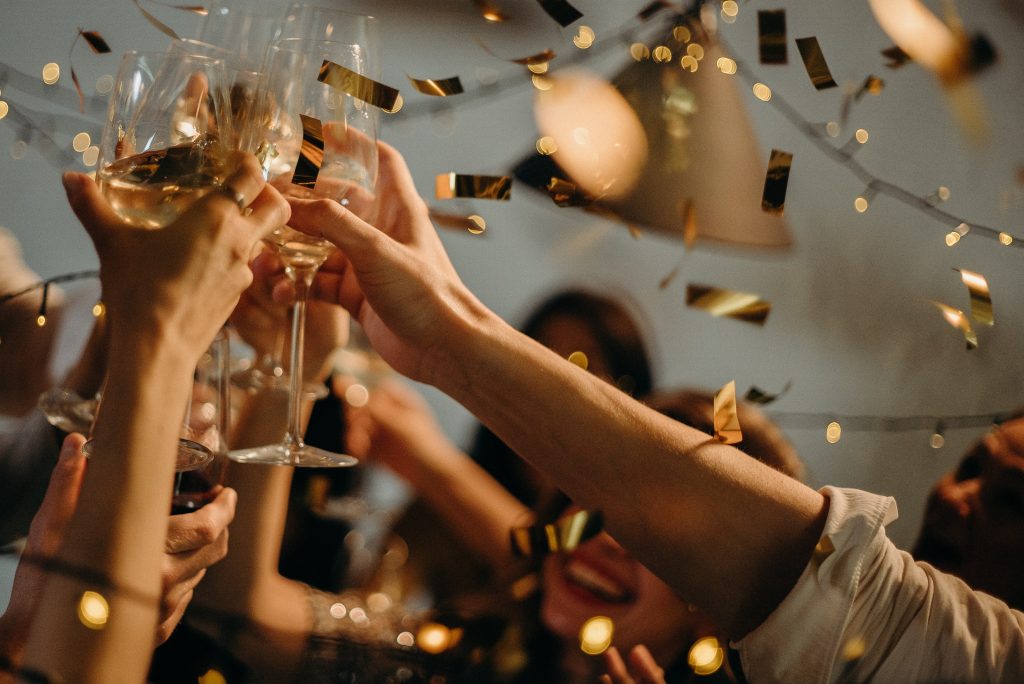 1 – Decorate everyone's desk
Research shows that our desks are one of the dirtiest and germ-infested surfaces in the office. As your colleagues are coming back to the office after a long time, start cleaning and sanitizing the desk thoroughly. To add some cheer, dress up everyone's desk with confetti and balloons. A well-decorated desk can be an instant mood booster, especially when your colleagues have been away for so long. You can also place a bottle of sanitizer, disinfectant wipes, masks, and gloves to make the desk ready for coping with a health crisis.
2 – Screen a custom video
There's no doubt that 2020 was incredibly hard on everyone for various reasons. Celebrate the contributions of your team members by creating a fun video. The video's focus should be to showcase your colleagues' unique personalities and how working with each one of them is a lot of fun. Prepare a list of questions about each colleague and get the others to record their answers. Using a free video editing tool online, put the clips together and create a fun video.
3 – Order sumptuous food
Every party is incomplete without delicious. It's advisable to stick to individually packaged meals to address hygiene concerns. Opt for easy to consume dishes such as grain bowls and tacos instead of more elaborate setups such as a live pasta counter.
If you are looking for corporate caterers to serve catering for lunch, check out CaterCurator, a catering marketplace. You will find listings of local caterers who can deliver sumptuous food for your party. You can also filter the listing by dietary preferences, delivery time, and cuisine. And in case you are not sure what to order, you can always contact us for our On-Going Office Catering Program to plan the right menu for the party.
4 – Personalize the experience
A thoughtful souvenir or memorabilia shows that you care and value the contribution of every team member. Consider getting a custom-printed water bottle for everyone that can be used both in the office and outside the office. You can also get mini-succulents or air-purifying plants for everyone that look great on an office desk. If you want to really think outside the box, you can also gift vouchers for online yoga or pilates classes to help them stay fit.
5 – Make sure everyone participates
Office parties are about bringing everyone together and encouraging them to let their hair down. Everyone's participation counts toward building camaraderie.
Getting the senior leadership involved in the event is an excellent idea to boost everyone's morale. And just in case they are unable to be present in person, ensure that they attend the party virtually and greet everyone.