Ordering catering is not restricted to big events with a huge headcount. A lot of corporate caterers also serve at events with a smaller guest list. Caterers can service smaller occasions such as breakfast or lunch meetings with your clients or day-long seminar in your office with as few as 15 people attending. If you are planning to order catering for smaller groups, here are five tips to make it easier: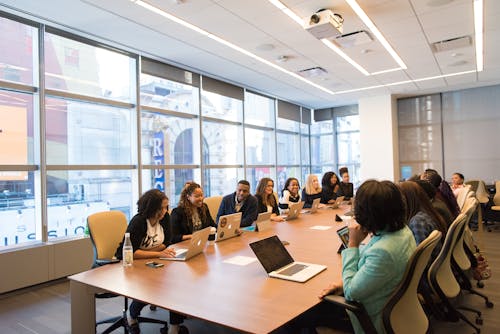 1 – Understand the profile of your guests
What works for your palate may not work for someone else. Understanding the preferences of your team is crucial. Is there any cuisine in particular they prefer? Are there any dietary restrictions? Are they open to experiment with food?
These are some of the questions you need to ask before you lock-in a caterer.
2 – Pay attention to portion sizes
While you don't want anyone to go home hungry, you also want to minimize food wastage.
That's why understanding the serving size is essential. Ask your corporate caterer about the suggested serving sizes. As a rule of thumb, consider 1.5 pounds as the optimal amount of food for one person. Also, factor in the duration of the event. If you are ordering food for a lunch meeting, you can do it with smaller portion sizes. However, if the event lasts for more than 4-5 hours, the chances are your guests will need second or third helping.
3 – Avoid complicated menus
Ordering any item that requires elaborate preparation can cost you more. When catering for smaller groups, such items are not cost-effective. So keep the menu straightforward — think of items such as grain bowls, poke bowls, tacos, pizzas, or even sandwiches. Since these items travel well, they taste good when served. Skip the BBQ stations and live counters for these events.
4 – Offer plenty of choices
While you shouldn't order food items that take a lot of prep time, you should make sure that your menu has enough variety to keep your guests happy. Even in smaller groups, you cannot expect everyone to be satisfied with a limited number of dishes, especially if you have clients coming over. An easy hack to counter this problem — ask cater companies to serve at least two variants of the food item. For example, if you are planning to order tacos, pick two different fillings.
5 – Don't forget the extras
Making arrangements for items such as napkins, hand sanitizers, wet wipes, mints, and bottled water are thoughtful touches. It shows that as a host, you care about the needs and comforts of your guest. Ask the caterer if these items can be included along with food.
Book the best caterers near you
Are you ready to order food for the next event at your office? If you need an easy way to find local caterers who offer a large variety of cuisines, sign up on CaterCurator. This catering marketplace connects you to the best in the business and takes care of deliveries. All you need to do is browse through the menu and place the orders.