Celebrating a milestone such as hitting the 5th-anniversary mark or launching your first IPO is an excellent way to re-energize your team. It is also an opportunity to thank your team members for their hard work. Employees who are appreciated for their efforts are also driven to perform better with higher productivity levels. Moreover, celebrating milestones also allows you to involve your customers and let them know how valuable their business is.
But putting together a memorable event can be overwhelming. Here are seven ways to celebrate in style.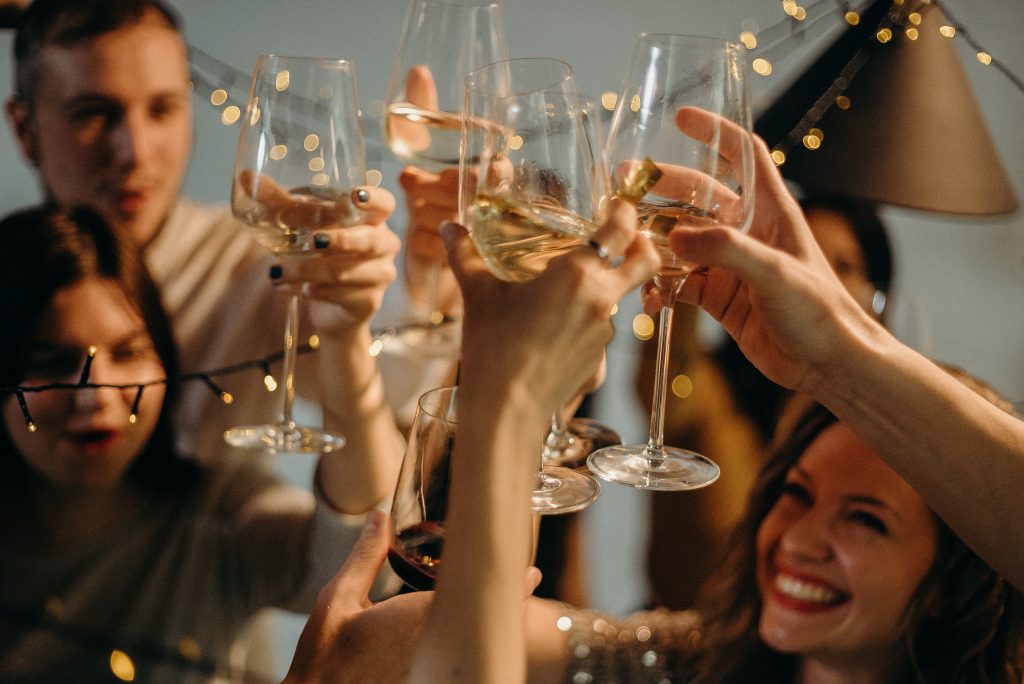 1 – Thank You cards for everyone
A personal note to your employees and customers is a thoughtful way of showing how valuable they are for your business. In fact, 60 percent of employees surveyed consider appreciation from the management as one of the key factors when reviewing a new job offer.
These cards don't have to be lengthy or complicated. If you are running short on time, pick a template and finalize the message. Make sure to sign each card personally to show you care.
2 – Let everyone know about the milestone you hit
Celebrations are sweeter when they are publicized. You can use the opportunity as a marketing tool to promote your business and get more customers. But you don't need to spend an astronomical amount on publicity — put on your writer's hat and create a series of blog posts or social media posts about the milestone. You can even trace the growth story of your company to make it even more compelling.
3 – Send a goodie bag
Gifts are a great way to foster stronger relationships with your employees and customers. Rewarding your employees also has psychological benefits as it helps to boost morale and reenergize. Some innovative goodie bag ideas that everyone loves include:
hampers with essential oils, handmade soaps, and bath salts
picnic baskets with nibbles and cheese
stress relief bags with stress-busting toys, eye masks, and lavender oil
In the aftermath of the pandemic, you can even add sanitizers, disinfectant wipes and sprays, and colorful masks to the goodie bags.
4 – Host a celebratory lunch
Celebrations are incomplete without food. Company milestones are perfect occasions to host a lunch and build camaraderie with your co-workers and clients. To play it safe during the pandemic, you can even get individually packaged food delivered so that there is minimal risk of contamination. If you are struggling to find corporate caterers who offer a wide variety of options, allow CaterCurator to help you. As a catering marketplace, we connect you to the local caterers in your area to order catering for lunch without breaking your bank.
5 – Reward your staff
Don't forget to recognize the contributions made by your staff over the years.
Have an employee who has been with the organization since it was founded? Give a personalized award certificate. Have an employee who is going to retire soon? Send a special gift certificate their way. These little gestures can make you stand out as an employer who cares.
6- Design a lapel pin
Lapel pins or service pins are a cost-effective way to recognize the loyalty and achievements of your employees. Personal touches such as these can show how valuable each team member is for the organization.
You can include the company logo in the pin or even a catchphrase or slogan your employees resonate with.
7 – Create a video book
Get interactive with your customers and employees through a video book. You can include a message from the CEO congratulating everyone on the milestone. You can also include company photos from the previous years to show how far you have come.
Final Words
Don't miss celebrating milestones. Celebrating these occasions can fuel you to move forward and achieve more. Make sure to start planning weeks in advance so you can pull off the event without much hassle.