The restaurant industry has been one of the worst-hit sectors on account of COVID-19. Since most people are apprehensive about stepping out and dining-in, the once-bustling food joints are reinventing their business model to focus on food delivery.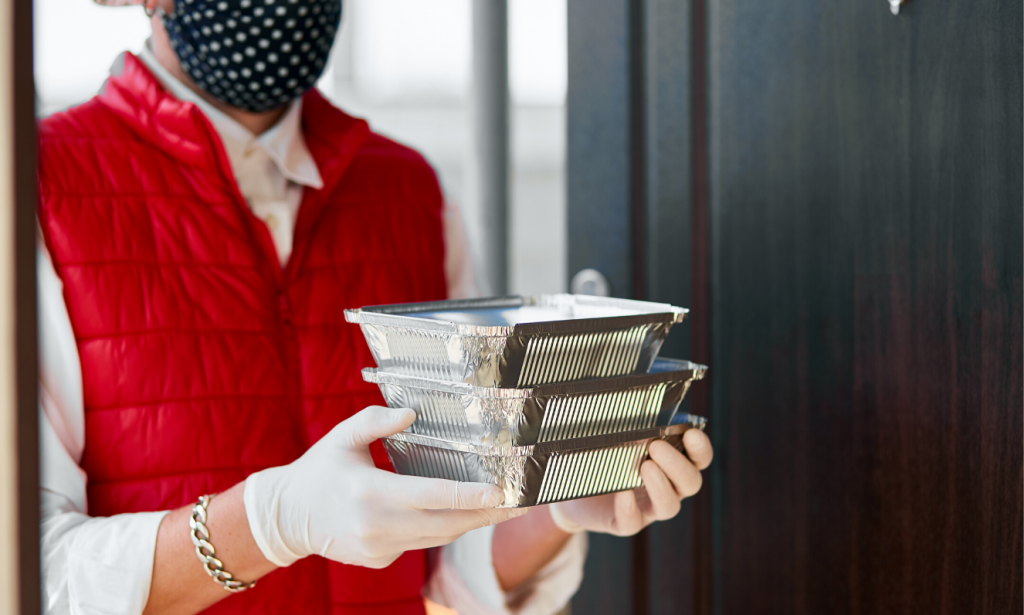 Given the increased demand for online food delivery services, it has become imperative for the catering companies to adapt to the current situation and follow safe practices for carrying out the deliveries. While the scientific community has not found any conclusive evidence that the virus can be transmitted through food, the restaurants cannot afford to bypass such practices, especially for the safety of the delivery agents and the patrons.
If your restaurant is gearing up for online deliveries, here are five tips that you must follow for managing your operations better:
1. Service more locations than usual
Take advantage of the increased demand for online food deliveries and deliver to more locations at no extra cost to generate more sales. Due to social distancing and lockdown restrictions, traffic on the roads is lesser than usual, making it easier for the delivery agents to travel longer distances.
2. Pay attention to the menu
Modifying your catering menu can help you to manage the deliveries better and improve customer satisfaction. Dishes that do not travel well or have a short shelf life shouldn't feature on the menu at all. Update your catering menu accordingly and make sure it is available on your website and social media profiles so that your customers know what to expect.
3. Streamline order flow
Since your restaurant will be handling bulk orders for deliveries, it is crucial to streamline the operations by integrating your POS and the delivery platforms. This will improve the efficiency of your staff and boost revenues.
4. Improve the packaging
Even when we are past the pandemic, people will still be paying a lot of attention to hygiene, especially when it comes to packed food. That's why you must pay attention to the packaging. Use a tamper-proof seal for eliminating contamination. Consider sending individually packaged meals that have gained more popularity over the last few months. If you are delivering boxed lunches, use proper labeling to indicate the time of preparation and reheating instructions.
5. Communicate with your customers
Keep your customers updated about the precautions you are taking as a local caterer to ensure their safety. You can send an email to your patrons or post on your social media to share all the precautions you and your staff take in the kitchen while preparing the food.
Conclusion
The pandemic has turned our lives upside down but the show must go on. Incorporating these practices during deliveries will ensure that your business stays up and running even in the midst of the storm.
If you are looking for a platform to showcase your catering menu and sell to corporate customers directly, CaterCurator can simplify the process for you. Customers can locate your business and place orders directly through our platform. So make it easy for your customers to find you, let them know you are open for business, and watch the orders roll in.