Atlanta is dotted with corporate caterers who excel in preparing delicious food. If you are confused about the right place to order from, we have you covered. Check out our top recommendations: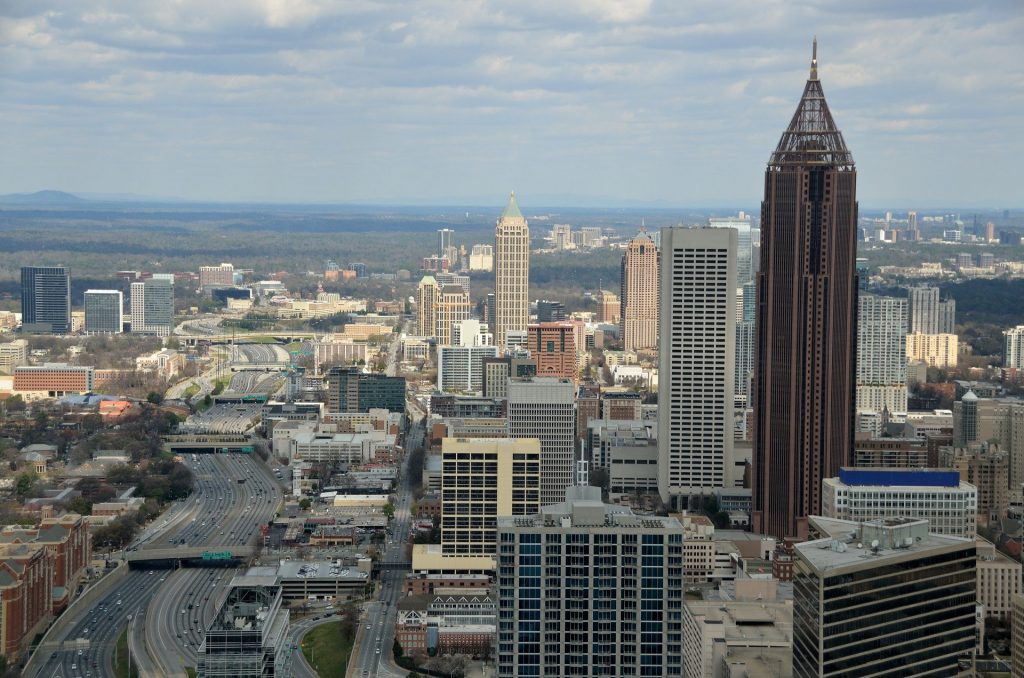 1 – Seafood
Freshly grilled seafood is always hard to resist. Check out Fins N' Wings, where you can opt for Classic Catering Package that comes with a choice of protein, one side, two Piri sauce flavors, remoulade, and seasoned rice. You can choose between Tilapia and Salmon. You can even opt for Jumbo Shrimp Skewers Platter. Not a fan of seafood? You can always go for the good old Grilled Chicken Sandwich or Wings platter.
2 – American
If you are looking for catering for lunch, try out BurgerIM. You can get your hands on individually packaged catering options such as The Big Business Box that comes with 16 sensibly-sized gourmet burgers (with your choice of patties, buns & toppings) and your choice of side. If burgers are not your jam, how about some Gourmet Chicken Wings or Chicken Tenders?
3 – BBQ
If you want to experience a unique gastronomical experience, check out The Rotisserie Shop. This chef-driven eatery uses all-natural meats and locally sourced produce to create amazing food. Go for popular options such as Buffalo Chicken Dip or Buffalo Chicken Wontons. You can also order in the Rotisserie Package, a catering package that includes your choice of protein, two sides & sauces, and a drink.
4 – Salads
Need a healthy dose of greens for a complete detox? How about placing an order from Doc Green's Gourmet Salad And Sandwich Bar. Check out the extensive selection of salads prepared with the freshest ingredients.
You can order an entire Salad Bar, which comes with everything you need to make your salad, including your choices of up to two greens, up to two proteins, up to ten toppings, and up to three dressings. It is served with house-made croutons and pita bread. Need a kick of Asian flavors to make your salad sing? Opt for Dr. Asian Sesame Salad Platter, which includes romaine with your choice of topping, Mandarin oranges, almonds, crispy noodles, cucumbers, tomatoes, and Asian sesame dressing.
5 – Sandwiches
For the best sandwiches in town, check out Which Wich Superior Sandwiches. Some of the popular items include the Traditional Wich Tray that serves up to 10 people and comes with your choice of sandwich, a side of mustard sauce, and mayonnaise. You can also check out the Deluxe Box Lunch, which includes a sandwich, Caprese deli pasta salad (with tomatoes, mozzarella & pesto sauce), a bag of chips, and a slice of Courtney's Cake. You even get to choose the cheese that goes inside the filing.
All set for some mouthwatering food?
Your search for the best cater companies is incredibly easy with CaterCurator, a catering marketplace. Enter your location to see all the local caterers and filter them by cuisine or dietary preference. Once you know what you want to eat, simply place the order, and get ready to enjoy a sumptuous meal. We will take care of delivering the food to your doorsteps.