Customers today are demanding more than ever — unless you deliver an incomparable catering experience, you may lose out on their patronage. If you want to beat the fierce competition in the industry and take your business to the next level, it is imperative to keep up with the latest catering trends.
Here are the top catering industry trends for 2020 that you need to keep in mind: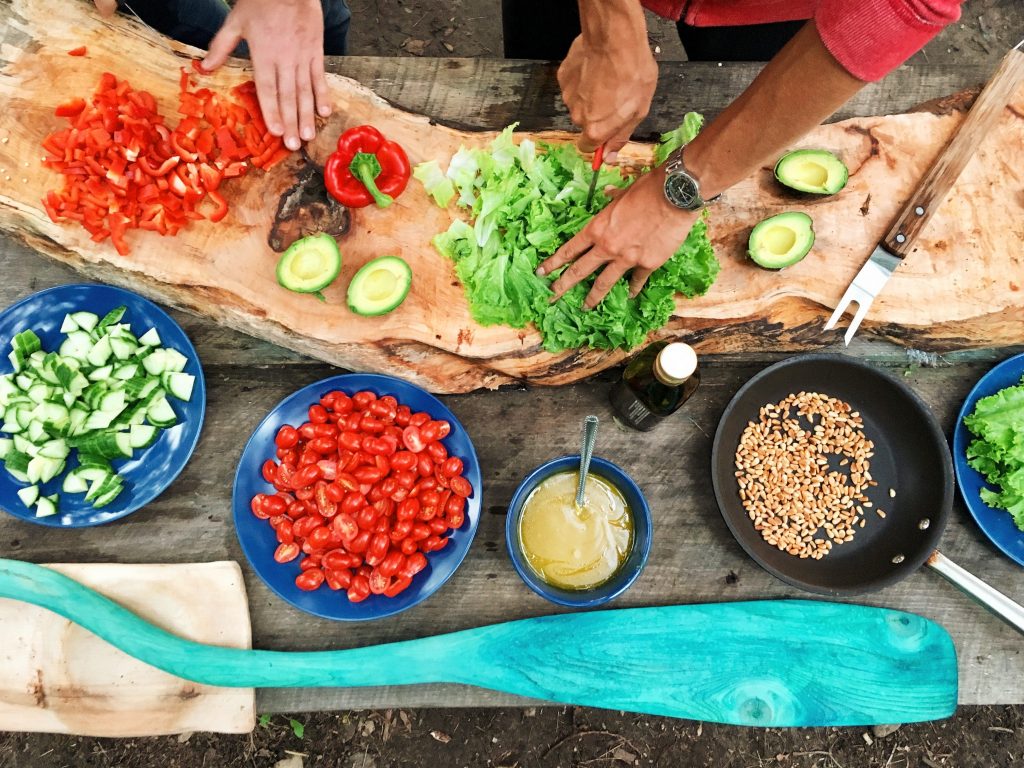 1- Plant-based options are a must
A vast majority of the population is going vegan due to health and wellness concerns. In fact, by 2026, the plant-based meat market is expected to be valued at $8.1 billion. Therefore, catering companies should add more plant-based meals/ingredients to their menu.
For instance, if you are serving sliders, offer a vegan meat variant made from peas, avocados, beets, mushrooms, and nuts. Offer dairy-free desserts made from oat milk. You can even include jackfruit in your menu as the texture resembles pulled pork.
2- Sustainability above everything else
With the increased awareness about climate change, customers are likely to opt for sustainable options to reduce their carbon footprint. As a local caterer, you can help your customers by using reusable utensils while serving or reducing single-use plastics during food delivery.
3- Non-Alcoholic drinks to take center stage
The market for non-alcoholic beverages is expected to grow by 7.1 percent between 2020 and 2022. So include fruity fusions in your beverage menu. Consumers are also more likely to be drawn towards unique flavors. Therefore, be open to crafting signature beverages with flavors like bergamot orange, pomelo, Meyer lemon, and yuzu.
4 – Say hello to CBD
The CBD craze has taken the food and beverage industry by storm, thanks to the numerous health benefits associated, such as boosting gut health and reducing inflammation. Reportedly, the collective market sales for CBD in the US will be more than $20 billion by 2024.
Get ready to include items such as brownies and iced-brews infused with CBD for a more profitable catering menu. A word of caution — please ensure that you comply with the state-specific laws for possession, use, and consumption of CBD products.
5- Personalized experiences can help
It is time to think beyond boring formulaic catering and discover the world of immersive catering experiences. Customers crave a personalized and multisensory experience that allows them to be a part of the food that they are eating.
Think of adding theatrical elements to the live counters. For instance, you can have a pasta station where the guests can watch the chefs passing the pasta dough through the machine, boiling it in hot water, and then tossing it with sauce and cheese before serving.
Wrapping Up
Keeping with the industry trends will help you differentiate yourself in the crowd and deepen customer engagement.

If you want to broaden your customer base, signing up with a catering marketplace such as CaterCurator is a good idea. Customers can browse through the listed cater companies and apply filters on the basis of cuisine and delivery time. CaterCurator even takes care of the deliveries so that you don't have to employ any additional resources.