Catering order minimums are essential when you are catering food for a meeting or an informal event with low headcount. Given that catering food is labor and time-intensive, several caterers insist on order minimums, either by plates, order value, or both, in order to maintain profit margins. Additionally, caterers can also charge a service fee for delivering the food. As a local caterer, you should be well versed with these financial aspects when you are finalizing the menu and deciding the pricing.
To save time, we have put together everything you must know about catering order minimums and service fees.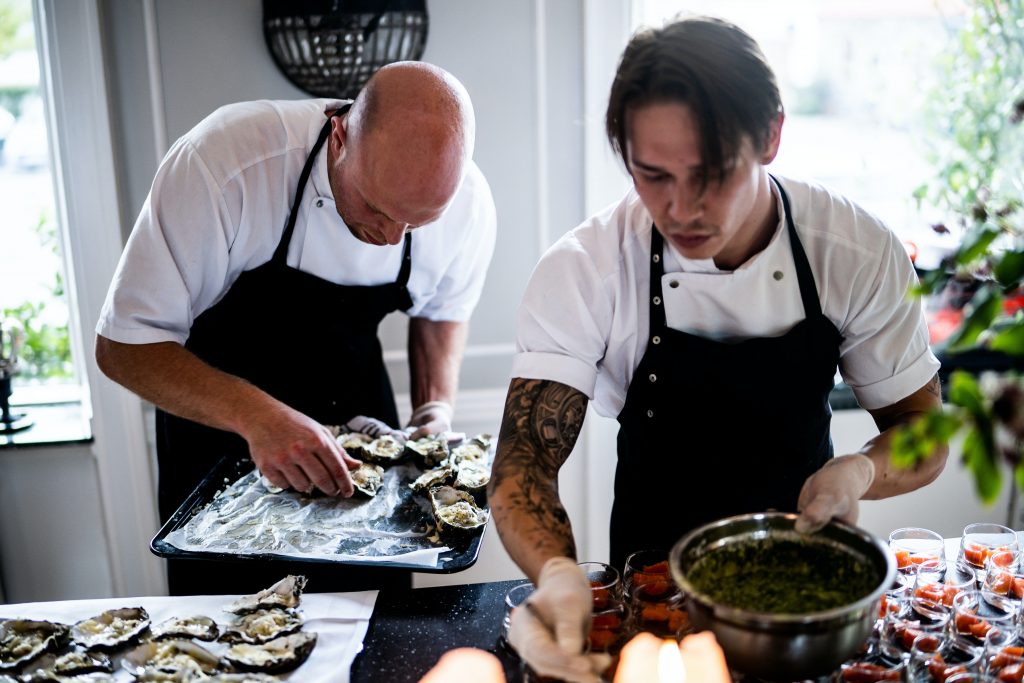 Why do caterers need catering order minimums?
A lot of dishes, especially cuisine=specific office catering menus, take considerable time and effort. For instance, preparing a large batch of filling for tacos requires all hands on deck and can increase your expenses.
In the absence of order minimums, you may end up investing a lot of resources and time for a large order without generating sufficient profits in return. Specifying an order minimum guarantees that your earnings are more than the investment, giving you a good profit margin. Though it's preferable to opt for a relatively low order minimum so that it doesn't drive away business.
At CaterCurator, we offer full flexibility to catering companies to set their order minimums based on the delivery radius. You can choose the order minimums at the time of signing up with CaterCurator and modify it later.
Do all caterers charge a service fee?
Some caterers also levy a service fee to reflect the overall cost of preparing and delivering the food. So you can charge service fees for behind-the-scenes work that goes into fulfilling an order.
The service fee percentage depends on various factors such as the cost of catering equipment, additional labor for high-end catering services, and special ingredients required for preparing food. Usually, the service fees can vary between 18 to 23 percent of the total order value.
Certain food delivery apps can also charge a service fee in addition to the delivery fee, but these fees go to the food delivery platform directly and not to the caterer.
At CaterCurator, we do not charge an additional service fee to caterers. We allow the catering companies to decide the delivery fees charged to the customer based on the delivery radius. In case you don't have dedicated delivery staff, we can arrange the delivery for you and all you would have to pay is a small Curator Delivery fee for compensating our delivery partners. Moreover, any tips/gratuity received from the customer are directly passed on to the drivers.
Final words
We hope that this guide helps you to decide the catering minimums and service fees without getting too overwhelmed. If you are having difficulties in deciding your catering minimums or delivery fees, you can get in touch with the Curator Delivery team at 917- 470 -9987 or drop us a line at curatordelivery@catercurator.com