Ordering catering for lunch at work where your colleagues have dietary restrictions can be challenging. If you feel you have run out of ideas to put together a memorable meal, we have you covered. Here are some dairy-free items you can order for the next lunch meeting: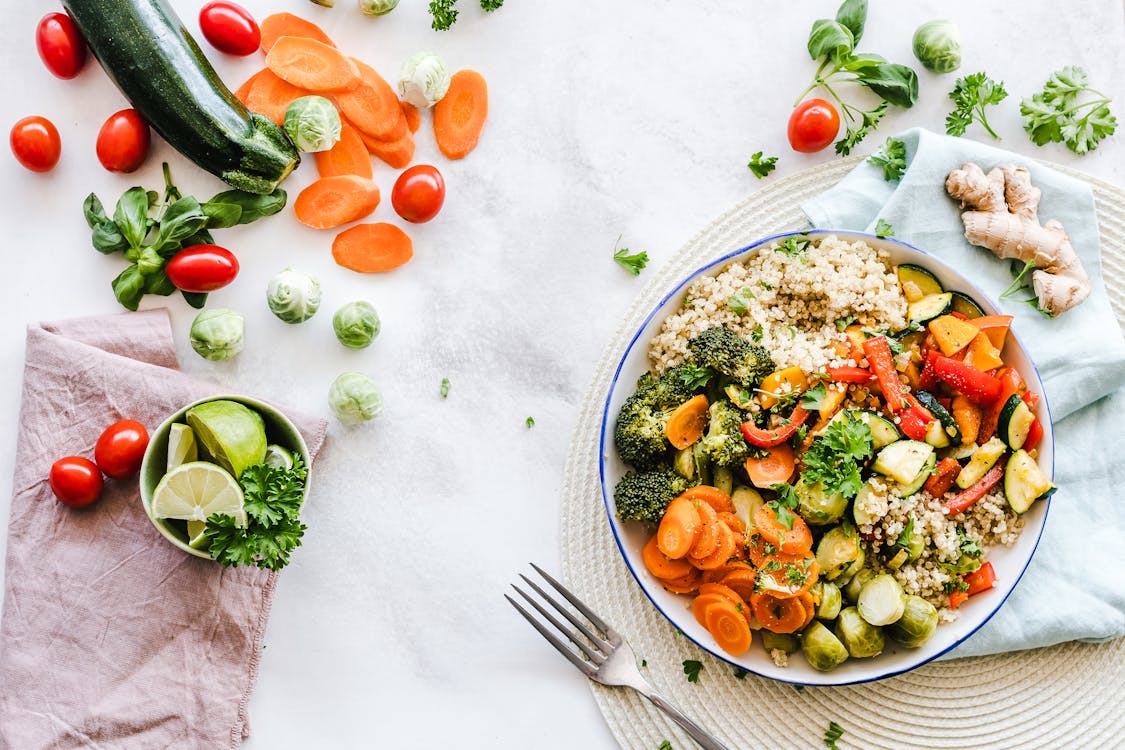 1 – Poke Bowls
This Hawaiian delicacy is an excellent alternative for those who don't enjoy sushi platters. Poke bowls are delicious salad bowls that can be customized as per your needs and served as individually packaged meals. For pescatarians, order a diced ahi tuna with brown rice and avocado. For vegetarians, go for a carrot, cucumber, rice, edamame, and sticky soy. This dairy-free option scores big on healthy eating.
2 – Grain Bowls
Versatile grain bowls are a great option when you are ordering for someone with dietary restrictions. You can mix-and-match as you need and skip ingredients with dairy. For instance, you can opt for a rice bowl with vegetables and protein of your choice topped with lactose-free cheese.
3 – Spring Rolls
Spring Rolls are extremely filling, which makes them an instant crowd-pleaser. You can even opt for healthier spring rolls that are baked instead of deep-frying to keep the health enthusiasts happy. You can also experiment with the filling to keep things interesting.
4 – Tacos
Mexican tacos are a safe bet if you are looking for appetizers for lunch. You can keep it completely dairy-free by choosing the right filling. Check with the cater companies if they can replace regular cheese with dairy-free options like soy cheese. Pair up a warm taco with a dairy-free seasoning and enjoy the burst of flavors.
5 – Dumplings
Nothing screams Asian like dumplings. Dumplings are filling and easy to eat, making them an excellent pick for working lunches. You can opt for vegetarian or meat filling or choose from steamed and pan-fried variants — the options are endless.
6 – Kebabs
Kebabs are a no-brainer for a working lunch as they are incredibly easy to eat at your desk. Depending on your cuisine preference, you can get a large variety of kebabs — Greek, Mediterranean, Turkish, and even Indian. You can skip the yogurt-based dip and instead serve kebabs with a side of salad.
7 – Falafel
If you are not keen on serving sandwiches for lunch, check out falafel. Falafels are pita pockets stuffed with ground chickpeas. They are filling and perfect for a hearty meal on their own. You can also serve falafel with a selection of salads and kebabs.
8 – Coconut milk pudding
Need a dessert for lunch? Try out coconut milk pudding — a dairy-free dessert that is tasty and filling. You can even add toppings of your choice, such as chopped fruits, chocolate chips, or granola.
Ready to order lunch?
Looking for local caterers who can serve working lunch at your office?
CaterCurator has you covered. We are a catering marketplace that connects corporate caterers to you. It is easy to find the perfect caterer for lunch who can deliver as per your requirements. Apply the filters based on budget, delivery time, and dietary preferences, and find the best caterers to serve you.