With offices slowly starting to open up after the pandemic, it is time for hosting corporate events and order catering for lunch. However, planning corporate lunch catering can be overwhelming, especially if you are afraid of the cost and time needed for arranging superior catering.
That's why we are busting five common myths about corporate lunch catering so you can show your employees how much you value them and promote team bonding within your organization.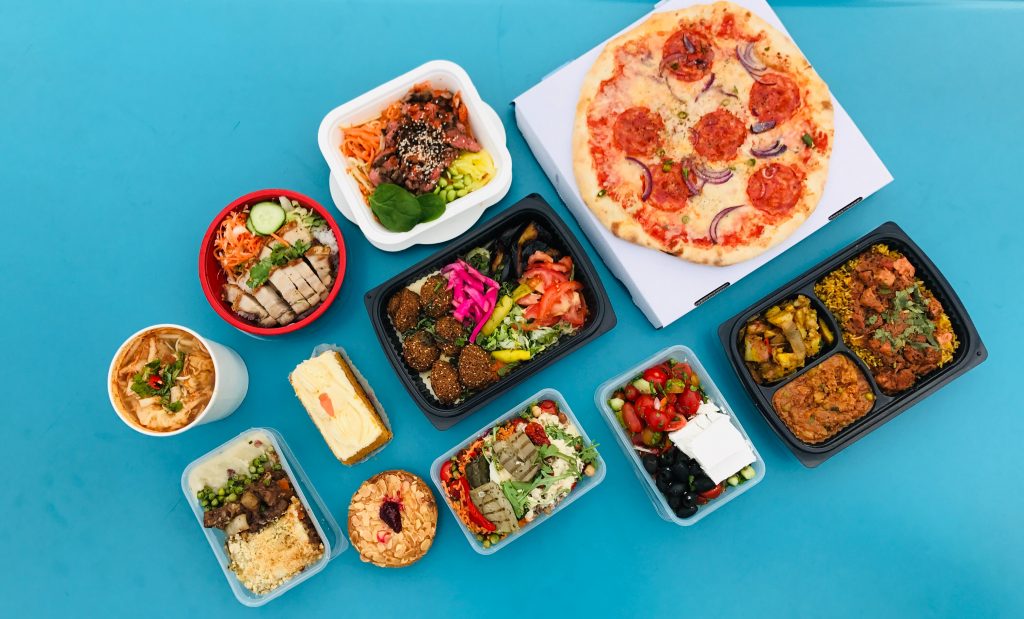 1 – Catering doesn't offer healthy options
Ordering lunch from a caterer doesn't mean greasy and unhealthy grub anymore. Modern catering companies offer a host of healthy options you can choose from, and not every healthy option is a salad!
You can always opt for healthy grain bowls that combine carbs, proteins, and vegetables in a single meal. Your lunch caterer may even agree to set up a bowl station at the cafeteria so that everyone can get a customized bowl. If you are in the mood to experiment, you can also opt for Greek and Mediterranean cuisine that offers several healthy and tasty dishes.
2 – Lunch catering = buffet-style catering
Many believe that buffet-style spread is synonymous with ordering catering for lunch. This couldn't be farther from the truth since the catering industry has evolved a lot over the years — depending on your needs and logistics, you can opt for individually packaged options instead of buffet-style catering.
For instance, if you are ordering catering for a lunch meeting, individually packaged options are a safe bet as they are easy to eat at the desk and also travel well. Moreover, given the pandemic, individually packed boxes are a more hygienic and sanitary way of serving food.
3 – Everyone doesn't like catering because the food is boring
Most cater companies offer an extensive menu packed with delicious options to choose from. Some caterers also tie-up with local suppliers to procure the freshest produce or create the ingredients from scratch in their kitchen. If you are still unsure, you can always ask the caterer for a tasting before locking in the menu.
Need some inspiration for catering dishes for an important lunch meeting? Here's what we recommend.
4 – Lunch catering cannot replicate the restaurant experience
Experienced caterers include only those items on the menu that travel well and can be reheated easily without compromising the taste or texture. In fact, the best caterers in the business will ensure that they bring a restaurant-like experience right to your doorstep.
You will also find catering menus with food items belonging to different courses so that you can offer your employees and colleagues the experience of enjoying lunch at a restaurant.
5 – It is challenging to organize lunch catering
Technology has made it incredibly easy to access the best caterers near you. If you are looking for corporate caterers near you who can put together a delicious spread for lunch, look no further — simply log on to CaterCurator, a catering marketplace that features the best cater companies near you.
Simply get the headcount, apply filters based on cuisine and dietary preferences, and start browsing. We will show you the caterers who can fulfill the orders, and our delivery agents will get the food delivered right at your premises.
Wrapping up
Hosting lunch catering for your employees is a great way to boost their productivity and keep stress at bay. But ordering catering for lunch doesn't have to be complicated — make sure to hire the right caterers for the job who will deliver as promised.