As the world has started to get back on its feet while still reeling under the pandemic's effect, office managers are wondering if it is safe to resume the services of cater companies for office catering.
Although there is no evidence that COVID-19 can be transmitted through food items, it is best to be extra cautious in your approach. Here's a handy guide on how to make office catering safe during COVID-19: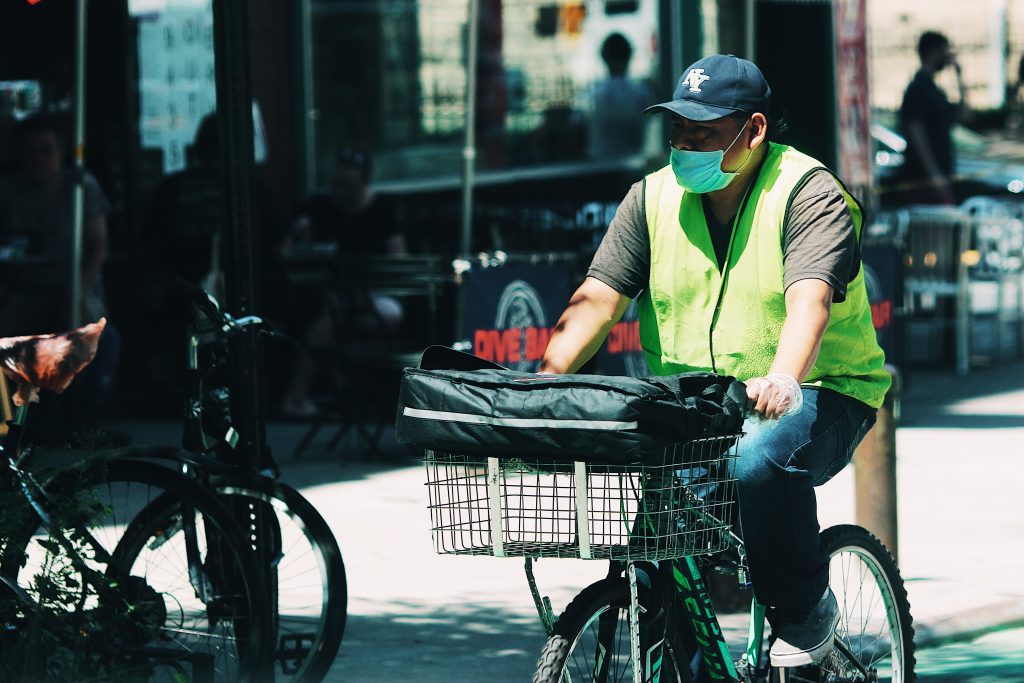 1 – Doing away with buffet-style meals
The CDC has continuously emphasized the need for social distancing to contain the spread of the virus. Ideally, you need to be at least 6 feet or about two arms' length apart from another person in indoor and outdoor spaces. However, maintaining social distancing while waiting in a queue at a buffet can be challenging. If you are hosting lunches in your office cafeteria, it is advisable to stop buffet-style serving. This will also ensure that too many people don't gather at one place at the same time.
2 – Choosing boxed meals
Whether you need to serve food for an important meeting or just want to pamper your employees by ordering catering for lunch, go for boxed or individually packaged meals. Boxed meals reduce the exposure of the employees with multiple touchpoints such as elevators and cafeteria. These meals are also a great grab-and-go option that allows clients and employees to enjoy the food at their desk and maintain social distancing norms.
Moreover, sandwiches are not the only option available for boxed meals — you have plenty to choose from.
3 – Placing single orders
Multiple delivery agents at your premises can enhance the chances of exposure to the virus. So it is advisable to place a single order for meals for the entire office. Once the food is delivered, you can set up a designated area with appropriate social distancing floor markers where everyone can pick up their food.
If you are looking for local caterers in your area to deliver, you can try out CaterCurator. CaterCurator is a catering marketplace that lists the caterers servicing your area. Our delivery agents even get the orders safely delivered to your doorsteps. All you need to do is select the date and time of delivery, apply the appropriate filters for cuisine, dietary preference, and delivery time, and place the order with a caterer of your choice.
4 – Using disposable cutlery and crockery
It is best not to use reusable cutlery and crockery, especially when you cannot ensure proper sanitization. To minimize the chances of transmitting the virus, you can ask the lunch caterer to provide disposable plates, bowls, cups, and plastic cutlery. If you are worried about increasing your carbon footprint due to single-use plastic, you can also opt for disposable and compostable cutlery.
5- Improving overall sanitation
Proper precautions at the workplace can go a long way in minimizing the chances of contracting the infection. Make sure to place hydroalcoholic gel dispensers at heavy traffic areas such as restrooms, common areas, and office entrances. Place trash cans with lid and pedal so that employees and staff can safely dispose off their used masks and gloves. Conduct regular training programs to educate everyone about the sanitary procedures you have implemented.
Wrapping Up
While the virus has undoubtedly changed the way we live, it is time to adjust to the new normal by adopting the strictest hygiene measures. If you adhere to the proper safety guidelines for COVID-19, you can resume catering for office events without distress.