Breakfast is one of the most important meals of the day. Apart from a host of health benefits, having a wholesome breakfast can also boost your productivity levels. In fact, the right breakfast can increase your brain power by as much as 20 percent so that you can perform even better at work.
Unfortunately, several offices do not realize that breakfast is an effective tool to help employees deliver their best work. Many are also confused about the kind of food one must order at the workplace. We tell you what you need to keep in mind while ordering breakfast from your local caterer to impress your colleagues: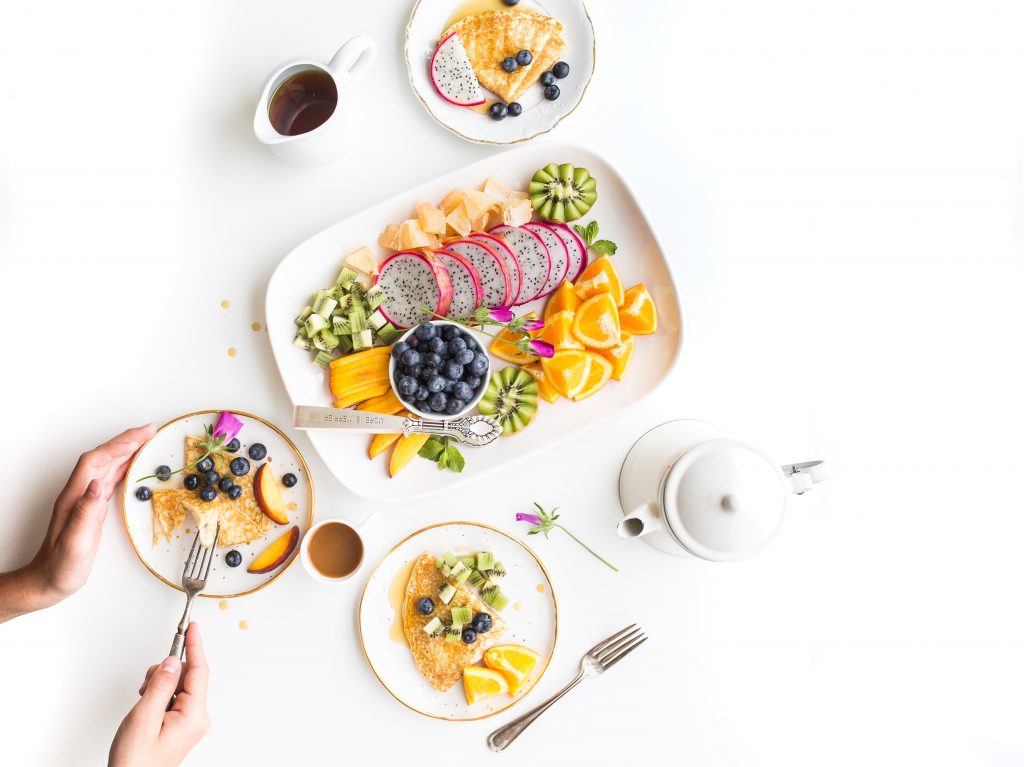 1 – Think about the occasion before you place the orders
If you are ordering food for a one-off breakfast meeting, you need to be careful about your choices. Food items that are too sloppy are usually difficult to eat during meetings. For such occasions, it is best to stick to items that you can eat at your desk. For instance, you can consider ordering individually packaged portions of breakfast sandwiches or bagels.
If you plan to serve breakfast daily, you can consider asking cater companies to set up a breakfast buffet serving both hot and cold options.
2 – Choose dishes that taste great at room temperature
A green smoothie might be an excellent breakfast option to get your fill of nutrients. However, if you keep smoothies on the breakfast counter for too long, the chances are that the ingredients might separate, changing the texture and taste completely. For breakfast catering, stick to safer options like croissants, savory pastries, or muffins that travel well and taste great when consumed later.
3 – Take care of dietary preferences
Make sure to order a variety of food, depending on your colleagues' food allergies or special dietary preferences. When you plan the menu with catering companies, it is advisable to request paleo, keto, gluten-free, nut-free options. Before you finalize orders, you can also consider surveying to understand the employees' dietary requirements.
Catercurator makes it incredibly easy to plan your weekly office catering menu with dietary restrictions and cuisine preferences. Our local Food Experts provide valuable insights to help you create a customized meal program for your office staff. Get in touch with us to make sure your breakfast catering tastes delicious and delivered on-time every day.
4 – Drinks also matter
Drinks are also important when you are ordering breakfast catering. Make sure to serve coffee and tea. You can also arrange for herbal teas, freshly pressed juices, and smoothies for those who prefer caffeine-free mornings. You can also serve pitchers of cold or flavored water for everyone.
5 – Account for different schedules
If your colleagues work in shifts, make sure to order fresh food so that no one is forced to consume leftovers. For those who start their shift later in the day, all-day brunch options such as enchiladas, french toast, or banana bread may be more suitable.
Wrapping up
Starting a busy workday with a wholesome breakfast can be hugely rewarding. Consuming unhealthy food or skipping breakfast regularly can result in productivity loss and also impact your bottom line. By providing delicious breakfast at work you can show your colleagues that you care!