Adapting the menu to keep up with the changing times can distinguish your catering company from the rest. Given that many customers continue to stay indoors, selecting the right food items to feature on your catering menu and packaging them for a smoother delivery experience has become crucial than before.
To help you jumpstart the process, here's a handy primer: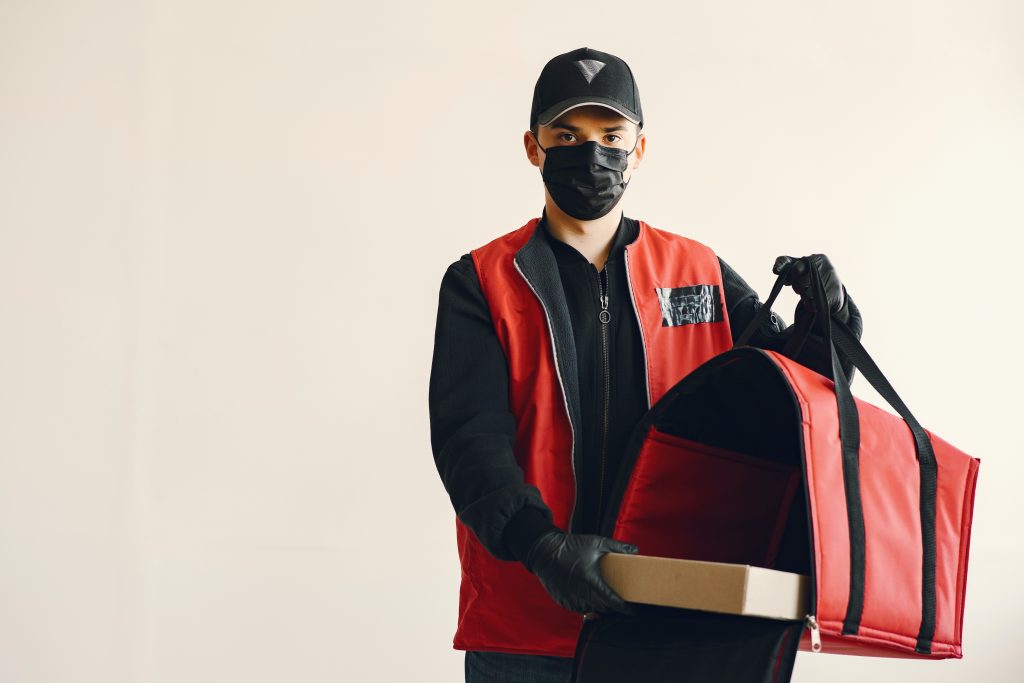 1 – Add meal prep kits
Since a large number of customers are staying at home, cooking meals for their families or even themselves has been on the rise. However, prepping and planning for cooking a meal remains a challenge for many since neighborhood grocery stores are running low on essential items.
Given the conditions right now, featuring meal prep kits on your menu can be an idea worth exploring. Young couples, busy moms, or older adults staying alone or self-isolating will find these kits useful.
The kit should contain all the essential ingredients (including seasonings and herbs) needed for preparing a dish, individually packaged with easy-to-follow instructions. You can also add disposable crockery and cutlery to the kit.
2- Keep the menu short, simple, and delivery friendly
Adding too many items to your delivery menu can make it incredibly confusing for your customers. Make it a point to include such dishes that travel well and be reheated easily without compromising the taste or texture. For instance, instead of serving fresh lobster, you can serve lobster rolls on the menu. Also, consider adding a variety of dishes to cover appetizers, main course, and side dishes so that the customers have plenty to experiment with.
Once you factor in the prep-time, work out the delivery-radius that works for the kind of dishes on the menu. For example, if a dish takes 20 min to prepare but over 40 mins to get to the delivery address, your customers will have a negative experience with your service. That's why earmarking the delivery areas is crucial.
To keep up with the demands of your delivery orders, consider signing up with a catering marketplace such as CaterCurator. CaterCurator makes food delivery a hassle-free experience for both your customer and you.
3 – Pay attention to the packaging
The packaging is everything when you are delivering food orders. Choose appropriately sized containers to make sure that the food looks presentable once delivered. For instance, the pizza box shouldn't be excessively larger than the pizza. Otherwise, you run the risk of displacing the toppings.
To help the food items retain appropriate moisture levels, use insulated food bags. You should also pack hot food items and cold food items separately to prevent sweating.
Lastly, make sure that your packaging is sealed to avoid accidental spills.
4 – Offer grocery staples as part of the menu
There's currently a high demand for stocking up grocery items and essentials such as paper towels. Customers are still wary of stepping outside and are relying on online delivery services alone.
To get an edge over your competitors, consider doubling up as a grocer, and supplying items that complement your menu. For example, if you have a lot of meat dishes on your menu, consider delivering uncooked steaks and specialty meats.
Final words
Keeping up with the new times crucial if you want to survive the competition. Adapting the menu to the demands of the new normal can differentiate some catering companies from the rest and keep the orders coming in.
If you are a local caterer who has changed the menu and wants a seamless delivery experience for its customers, sign up with CaterCurator — we can help you reach more customers and manage your delivery logistics.