San Francisco offers you a great selection of catering companies that specialize in preparing brilliant food across cuisines. No matter what's the occasion or your craving, the local caterers will always delight you. So here are our top recommendations of San Francisco's best home delivered and catered food: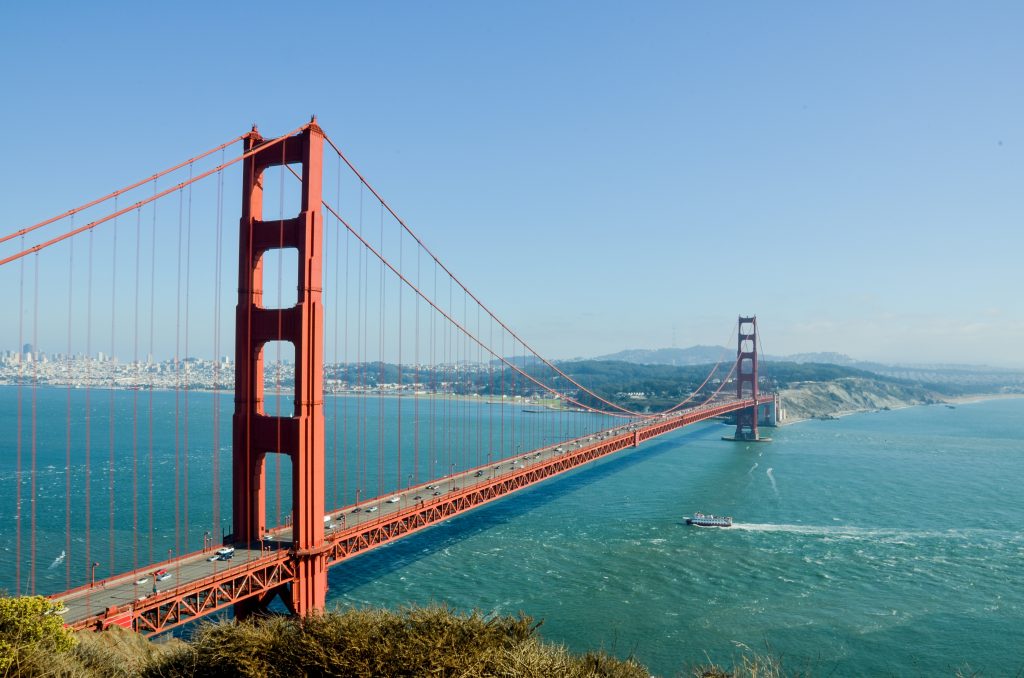 1 – BBQ
In the mood for some BBQ? Try out M&M catering that offers an extensive range of meat and vegetarian entrees. Opt for the uber-popular Jamaican Jerk Chicken that consists of grilled chicken marinated in a spicy Caribbean sauce. If you want a gluten-free and healthy option, you can go for the oxtail stew made from Oxtails simmered in a tasty broth of herbs, seasonings, and vegetables.
Looking for BBQ with a difference? Go for Tandoori Paradise that serves a variety of Indian BBQ dishes such as Tandoori Chicken Kebab (skewered chicken cooked in a clay oven) and Tandoori Paneer Tikka (skewered Indian cheese with vegetables cooked in a clay oven).
2 – French
French cuisine is a great gastronomical delight that can tickle anyone's taste buds. Check out Fleur de Sel, which prides itself on providing customers with natural, fresh prepared meals, using seasonal and mostly organic ingredients. Don't forget to try out Chicken Coq au Vin with Fettuccine or the French Macaroons. You can also order the sandwiches that can be individually packaged to ensure optimal hygiene.
3 – Indian
If you want a real feast for all your senses, nothing beats Indian cuisine. We recommend ordering from Bombay Ruby by Concierge Catering that offers delicious Indian food. Try out dishes like Achari Lamb (lamb cooked with tangy tomato sauce and pickling spices) or Chicken Jalfrezi (Chicken with onions, tomatoes, and spices). You can also order naan bread or rice to complete the meal. Another great option is Namaskar Food, especially if you need catering for lunch. Namaskar Food offers vegetarian and non-vegetarian boxed lunches. Each box includes chutney, basmati rice, a flatbread, and your choices of curry & goji (pastry turnovers).
4 – Italian
Can't get enough of Italian food? Amsterdam Cafe is exactly what you need. Order Juliana Pizza, which comes with San Marzano tomatoes, fresh mozzarella cheese, fresh basil, and lightly dressed kale. Another great choice is the Vincent Van Gogh Pizza with extra virgin olive oil, fresh mozzarella cheese, medium rare roast beef, shaved pecorino Romano cheese, and baby arugula.
You can also check out Mr. Pizza Man, a place that just wants to make the best pizza, pasta, sandwiches, and salads that have ever passed your lips. Try out the Chicken Fettuccine sufficient for six people or your choice of wings packaged individually for convenience.
5 – Asian
Our list of recommendations would be incomplete without including the flavourful Asian cuisine. Check out KoJa Kitchen that serves a fusion of Korean and Japanese cuisine. We highly recommend the Chicken Bowl, Short Rib Bowl, and the Teriyaki Zen Bowl. You can also consider Poke Delish, where you get an option to create your own bowls with a choice of toppings, base, and protein. You can also order the Johnny Yaki Bowl that comes with Johnny Yaki tuna, Johnny Yaki salmon, shoyu, spicy mayo, miso sauce, fried onion, and furikake.
All set to place your orders?
When it comes to cater companies, San Francisco truly leaves you spoiled for choice. For more options, feel free to browse through other offerings listed on CaterCurator, a catering marketplace that simplifies catering orders.
Once you have placed the order, sit back and relax — we will make sure it is right outside your doorsteps.