COVID-19 has forced catering businesses to reimagine their business models. Given the massive reduction in corporate catering orders, catering companies have been forced to go back to the drawing board to work out profitable ways to survive the crisis.
One of the things that feature prominently as part of the revival plan are cloud kitchens, also known as delivery-only kitchens. The global cloud kitchen market is estimated to reach USD 71.4 billion by 2027, making it essential for everyone to consider it seriously.
Here is what you need to know about the rise of cloud kitchens in the post-COVID era.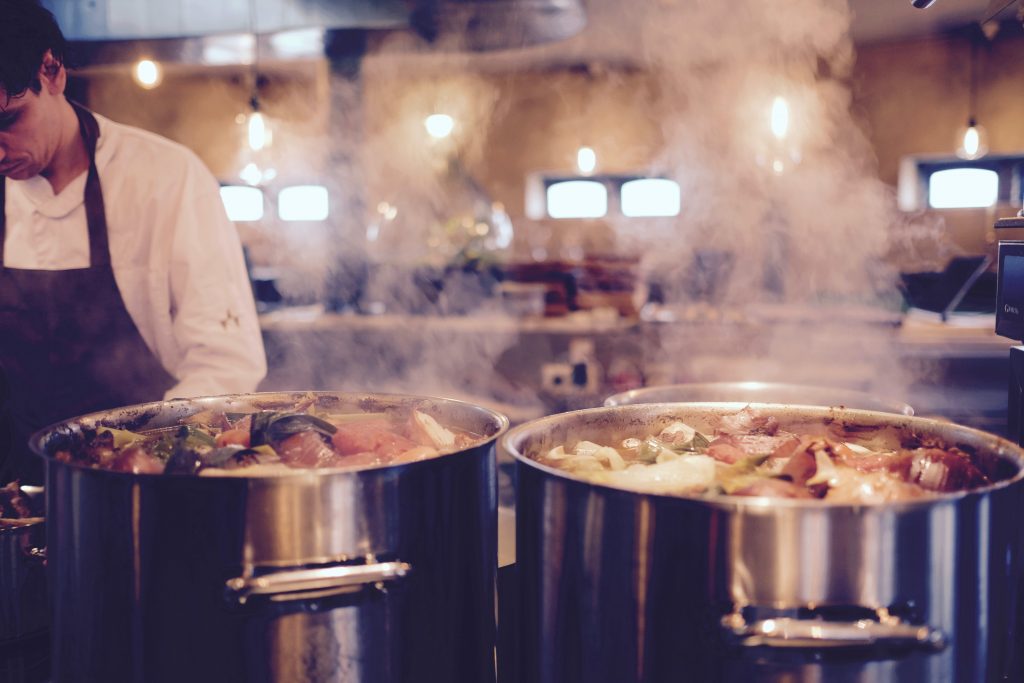 What are cloud kitchens?
Cloud kitchens are only focussed on fulfilling orders for takeout or food delivery. These kitchens do not have an adjoining dining space or a physical storefront. While some cloud kitchen operators take care of the delivery themselves, others use a third-party food delivery platform.
The low overhead costs and streamlined workflows make cloud kitchens a popular option for many. As cloud kitchen operators don't have to pay a hefty amount to set up a fully-functional dining space or salaries for staff, the money can be reinvested towards better kitchen equipment or hiring top chefs.
Additionally, as the customers do not drop in for a dine-in experience, you can set up a cloud kitchen in any part of the city and save on rent. In fact, some cloud kitchens even operate out of abandoned car parks.
Why will cloud kitchens dominate in the post-COVID era?
While the search for the vaccine continues, and a few states consider reopening businesses, the fear of the virus continues to prevent customers from visiting restaurants to dine-in. In fact, some states have expressly prohibited dining in restaurants even though other conditions of the lockdown have been lifted.
Moreover, with social distancing becoming a norm, it is likely that even when the restaurants reopen, they will operate at a reduced capacity. Therefore, the surge in online delivery orders will continue, and shifting to a cloud-kitchen model can be profitable for most players of the F&B industry.
Luckily, the cloud kitchen model also works for catering companies. While cater companies anyway do not offer dining-in facilities, moving to a full-service cloud kitchen model can help target individual customers. Caterers can rework their menu to include items that can be individually packed for their customers to reduce the risk of contamination.
Even in the absence of bulk corporate orders for events, local caterers can thrive through these cloud kitchens. Shifting to a cloud kitchen model also helps catering businesses to minimize contact points that can lead to the transmission of the virus. They can use the same inventory to prepare food for individuals and allow them to directly place the orders. These orders can be either delivered by the caterers themselves or through a food delivery app.
Final words
Given that the majority of the population continues to be reluctant to step out for a meal, cloud kitchens are expected to become even more popular. Therefore, it would be advisable for catering companies to take advantage of the shift in consumer behavior and start functioning as cloud kitchens.
Cater companies can register with a catering marketplace like CaterCurator to target more individual customers for these kitchens. CaterCurator allows you to receive direct orders from the customers and even delivers them on your behalf.