Orlando is a culinary hub with delicious cuisines and dotted with several catering companies to satiate your hunger. Whether you a re looking for a sumptuous Italian meal or want to gorge on some delicious crepes, you can get it delivered anywhere from restaurants and local caterers in Orlando.
If you want to find out Orlando's best home delivered and catered food, we have got you covered: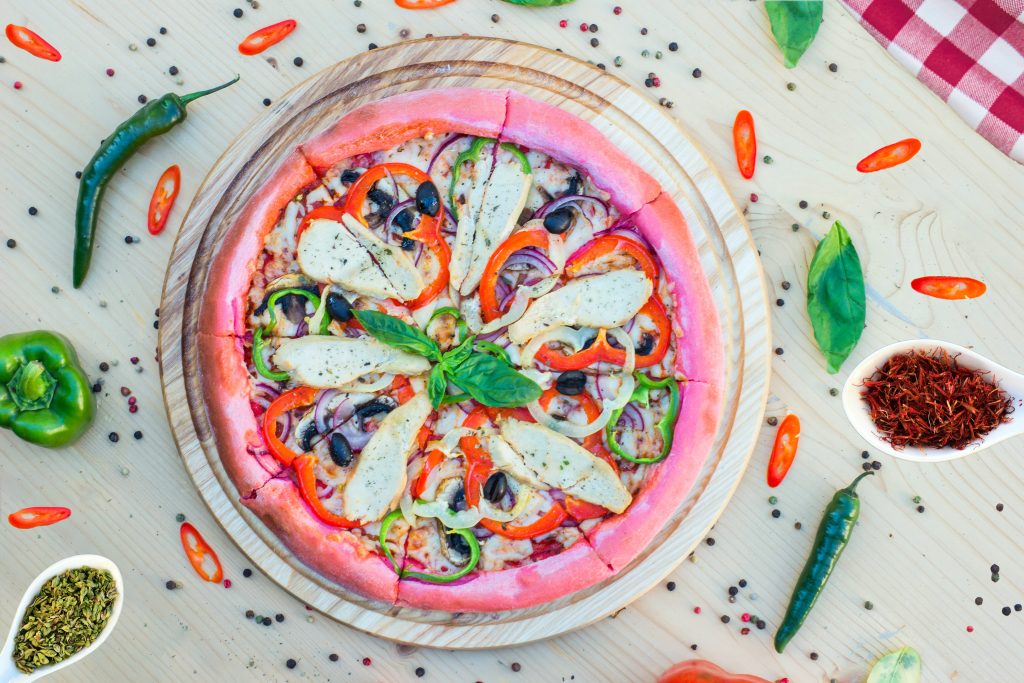 1 – Mexican
Healthy ingredients and intense flavors are the hallmarks of Mexican cuisine. The various catering packages at JJ's Fresh from Scratch are a great option if you are hosting a big party of people. You get a choice of meat and rice that comes with lentils, guacamole, spring mix lettuce, etc. The lead time is just 2 hours ahead of the delivery.
You can also check out Marita's Latin Bites that offers delicious churrasco steak, adobo shrimp, avocado eggrolls, and a lot more. You can even call for a build your own fajita bar.
2- Mediterranean
Mediterranean food is light, tasty, and healthy, which is why, it is hardly surprising that more and more Americans are leaning towards this cuisine. You can check out Little Greek Fresh Grill that offers business and family catering packages. The place also offers individually packaged food for extra safety and hygiene.
In the mood for moussaka or chicken kabob? Try out Taverna Opa Orlando that brings Mediterranean straight to Orlando.
3- Healthy food
Salad and sandwiches are one of the preferred meals for those who want to keep their calories in check. We recommend ordering from Ghost Kitchen that offers the best sandwiches, salads, and sides. Each dish here is produced from raw ingredients and created from scratch. Don't forget to check out the boxed lunches and power bowls on offer. You can also order from Boston Coffeehouse that serves a variety of delicious sandwiches and breakfast options, with a lead time of just 3 hours.
4- Italian
Craving some Italian food? Check out Napoli's Italian Pizzeria & Catering with a wide selection of delectable pizza, pasta, and wraps. If you are hosting 20 people, you can even order their special packages that include five cheese pizzas, five pizzas with toppings, fried dough bites, and your choice of beverage. Another great option is Antonio's House of Pizza that offers pizza, lasagna, spaghetti, chicken parmesan catering packages, and a lot more.
5 – French
If you are craving French delicacies, order from Gourmet Crepes Cafe and Catering to gorge like a real Parisian. You can opt for breakfast packages or lunch packages, which has a minimum order of 10. You can also opt for savory crepes like Smoked Kielbasa Crepe or hot entrees like Chicken a la Provencale that serves 10. Still hungry? Don't miss the desserts that include French Apple Tart and Nutella and Banana Crepe.
Ready to order some delicious food in Orlando?
As is evident from this curated list, Orlando offers you plenty of options to choose from. If you still want more options for Orlando's best home delivered and catered food, may we suggest browsing through the other cater companies listed on CaterCurator?
CaterCurator is a catering marketplace that helps you to order catering conveniently. Check out the various caterers listed on CaterCurator, filter them by cuisine, dietary preferences, delivery radius, and go ahead and place your order. CaterCurator will get it delivered to your doorsteps!