Nothing is more upsetting for your catering customers than ordering piping hot chicken soup and sandwich only to discover that the soup has spilled all over the sandwich and made it soggy.
The culprit — bad packaging.
If you are a local caterer who wants to make a mark in the catering industry, paying attention to how you package the food is extremely important. Given that the catering industry is growing exponentially, which has made it even harder for catering companies to beat the competition and retain customers, it is a great idea to upgrade your existing packaging to deliver a superlative customer experience.
Here are some tips that can make all the difference to your packaging: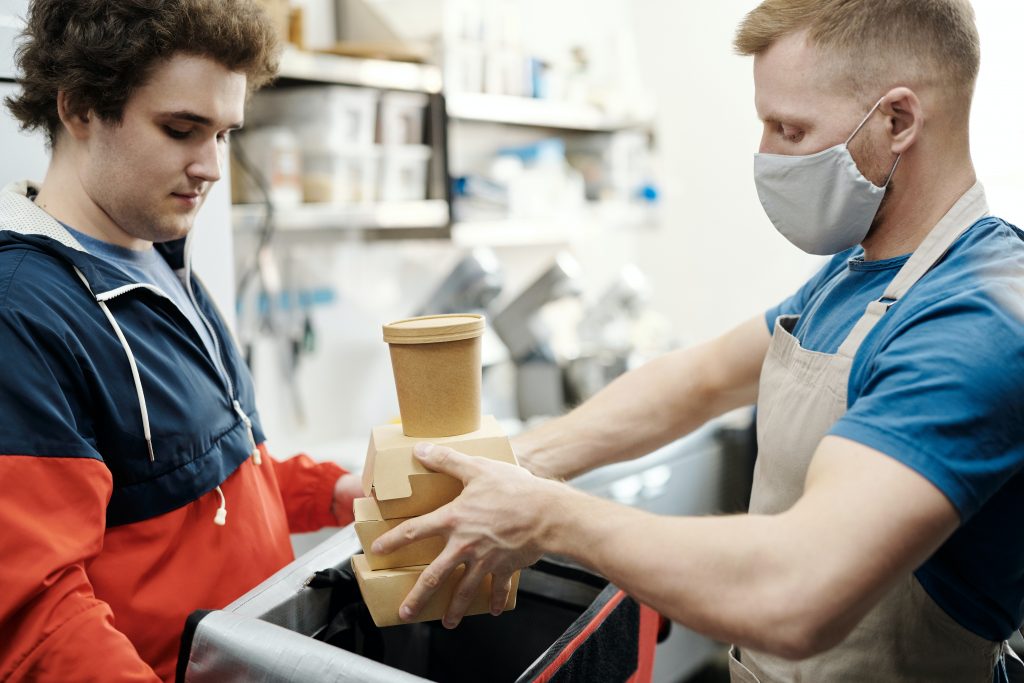 Use packaging that provides clarity
Customers who are ordering catering are busy and expect convenience every step of the way. When you are servicing an order with multiple items, it can be incredibly frustrating for your customer if it is not immediately clear which container contains which food item. To avoid this, make sure that you are labeling food items properly or using clear lids.
You can even create a catering drop-off checklist for the staff to make sure that all items are packaged with either labels or clear lids to simplify the life of your customer.
Use vented containers
No one likes to munch on soggy french fries or chicken wings that are supposed to be crispy. An easy fix to this problem is using a vented container. These specially designed containers come with perforated tabs that help the moisture escape, prevent condensation, and retain the food's texture. Make sure to opt for vented containers that work even when stacked as many customers may order multiple items that may become soggy due to moisture.
Make the packaging leftover friendly
To reduce food becoming waste in households, a lot of customers store the leftovers in the refrigerator. But finding the right containers to store the leftovers is one of the major pain points, especially because a lot of the containers are not microwave friendly.
That's why providing catering orders in packages that are easy to reseal, reheat, and reuse is a great idea and can enhance the customer experience.
Choose the packaging as per the food you deliver
The type of food, the size of the order, and the distance it will travel are critical factors that determine the choice of packaging. For example, providing peel back sleeves or wrappings is a better option for sandwiches as it makes it more convenient to eat. If you are delivering a combo meal, using packaging with multiple compartments for different items can enhance the functionality.
The catered food should also taste delicious after delivery. Simple steps like packaging hot food items from cold ones or adding special coverings or liners can help retain the right texture of the food and preserve the taste.
Final Words
Investing in the proper packaging will go a long way in impressing your customers and boost brand loyalty. Whether you are delivering individually packaged orders or catering for an office event, making basic adjustments to your current packaging can increase the chances of repeat orders.
And if you want to make it easier for your customers to locate you and place orders, consider signing up with CaterCurator, a catering marketplace. Our efficient delivery partners will ensure the timely delivery of the orders right at the doorsteps of your customer.