Food is a crucial part of organizing a successful corporate event. Nothing encourages free-flowing conversations at these events more than a plate of delicious food.
However, ordering last-minute catering events can be overwhelming. After all, you want to make sure that none of your co-workers or clients go home hungry.
So here are a few practical tips for placing a last-minute catering order without breaking a sweat: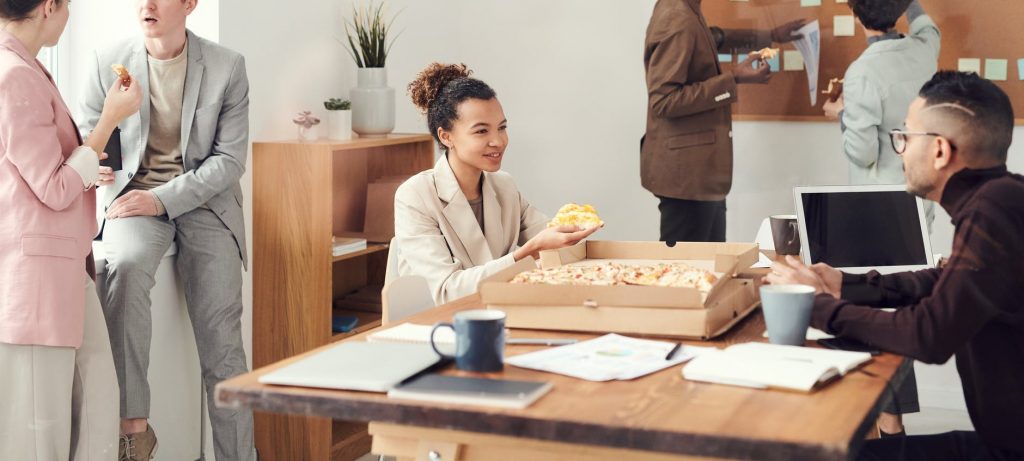 1 – Keep it simple
When you are only hours away from your event, it makes little sense to opt for elaborate meals.
So don't think of setting up live counters or BBQ stations. Instead, choose items that can be prepared quickly. For instance, sandwiches, pizza, sushi, or rice bowls are some of the options you can consider. These items are house-favorites, travel well, and can be prepared at short notice.  If you are keen on including more variety, you can also consider platters or family-style meals.
2- Check out food delivery apps
Food delivery apps are a fantastic way to discover caterers in your area who can deliver quickly. You can look for caterers with reduced lead times and place your orders.
A catering marketplace such as CaterCurator can also come to your rescue. Once you enter the event date, time, and the delivery address in the search bar, you will get a list of caterers who can deliver in your area. So simply browse through their menu and place your orders directly. You can also apply filters for cuisine to get a customized list of caterers.  
If you are unable to decide what you should order, you can get in touch with the food experts at CaterCurator to put together a delicious menu for you.
3- Order smartly
As you may not have had the time to enquire about the special dietary requirements or allergies of the attendees, order smartly. For instance, you can order both vegetarian and non-vegetarian main courses. If you are serving grain bowls, ask your caterer if paleo-friendly options are available. Never forget to order a few extra plates so you don't run out of food in the middle of the event.
4 – Consider self-pickup from a nearby restaurant
In case you cannot find a caterer who can service last-minute orders on the dot, you can call up the restaurants in your area.
As restaurants prep substantial quantities of food in advance, they may be able to service your order. More popular restaurants also have easy access to tons of supplies, making it easier for them to efficiently handle last-minute requests.
In the event the restaurant can't deliver the order to your doorstep, you can always opt for self-pickup to save time.
Wrapping up
Even if your event is just a couple of hours away, there is plenty of headroom to experiment and ensure that everyone has a great time. With a bit of planning, you can manage to get past the last-minute ordering woes and organize a fantastic event.