Technology has made it incredibly easy for everyone to interact despite being physically apart. In case your team is yet to begin working from the office due to the pandemic, you can still throw a fantastic virtual office party to thank your colleagues and raise a toast to the year 2020 was.
Here are some ideas to help you get started: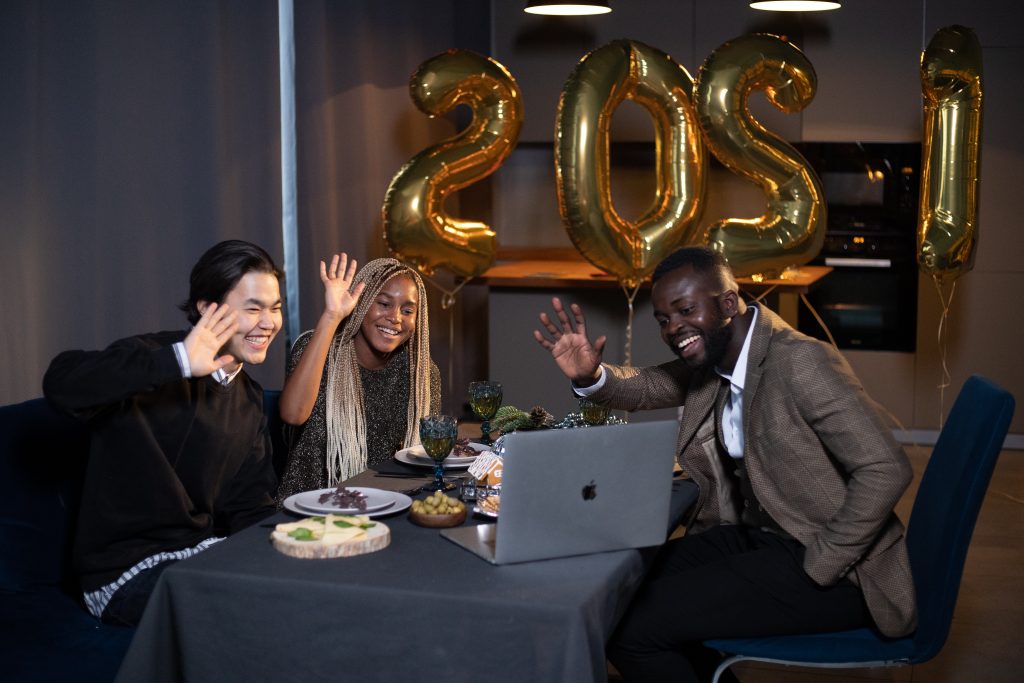 1 – Pick a theme
Given the overload of virtual meetings last year, make sure that the party doesn't feel like yet another meeting. Selecting a theme for the virtual party is an excellent way to add a healthy dose of excitement to the celebrations. For instance, you can consider hosting a virtual game night filled with charades and Pictionary to keep everyone engaged.
2 – Pick the right platform to host it
Pick a video platform that is easily accessible by your employees and colleagues. Certain platforms have a cap on the maximum number of attendees. So make sure to get a headcount before you lock in the platform.
3 – Order lip-smacking food and beverages
Just because this is a socially distanced affair doesn't mean you need to cut back on delicious grub. Tempting treats and nibbles can help make the party even more memorable.
If you are struggling to find cater companies who can deliver across town, check out Catercurator. Catercurator is a catering marketplace that connects local caterers to you and arranges food delivery at the doorstep. Simply choose what you want and place multiple orders for your colleagues.
Our delivery agents will ensure everyone receives their individually packaged food parcels before the party begins.
4 – Don't forget the entertainment
Treat your colleagues to live entertainment during the virtual office party. Musicians, standup comedians, or even magicians — take your pick as per the budget and the theme of the party. If you want to think outside the box, you can even organize interactive events such as a doodling workshop or trivia night. You can also plan the trivia night around getting to know your colleagues better and building camaraderie.
5 – Music always matters
Even virtual parties need the right kind of music to set the tone. Work on your playlist by including event appropriate music. For instance, soothing piano in the background can help your colleagues relax and let their hair down. If your budget permits, you can also hire a DJ to play the foot tapping tunes for a virtual dance party.
6 – Don't forget to send invites
Sending a personalized invite to the virtual office party can help you to set the mood. Make sure to include key details such as the date, time, activities planned, dress code (if any), and a link to join the event.
7- Show that you care
Office parties are a great way to show your appreciation towards your colleagues. You can consider hosting a virtual awards ceremony to recognize the hard work put in by everyone and working through extraordinary times. You can even give away digital gift boxes filled with a host of exciting vouchers and other goodies.
Wrapping up
A thoughtfully planned office party can boost the morale of your colleagues and make them feel extra special during these challenging times. We hope these tips help you host a memorable party and have a good time.